Hello:
I am preparing to deploy a new VCenter Server Appliance and the new VCSA is to be setup in a VLan that is for Servers. We have 3 primary corporate VLans:
VLan-1 = 172.20.1.0/24 (for Client Devices
VLan-11 = 172.20.11.0/25 (for Servers)
We do have another Client VLan that uses 172.20.2.0/24 but that is at a satalite location. Our concern right now is at the primary location.
According to the resources I have researched in regards to setting up a new VCenter Server Appliance (version 6.0 Update 2). I must have a DNS reverse lookup zone and and entry for the IP Segment that the VCSA will reside in.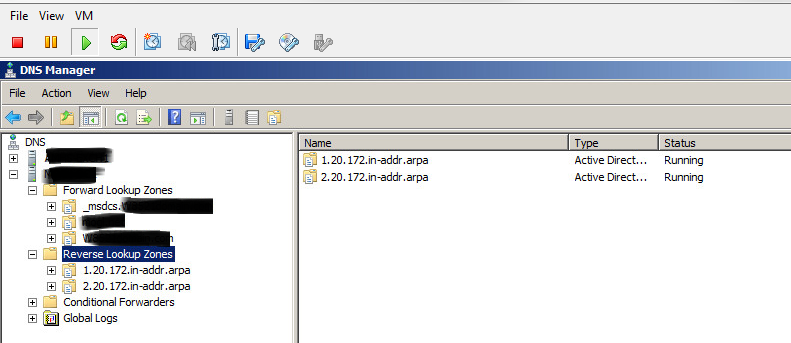 All routing between has been established for 1.5 years. I believe I just need to setup a reverse lookup zone in DNS for VLan-11. My resources include:
Any thoughts