Everything in our Exchange environment is working fine. but...
I went to the Microsoft RCA today and found that there is a certificate error when running an Autodiscover test.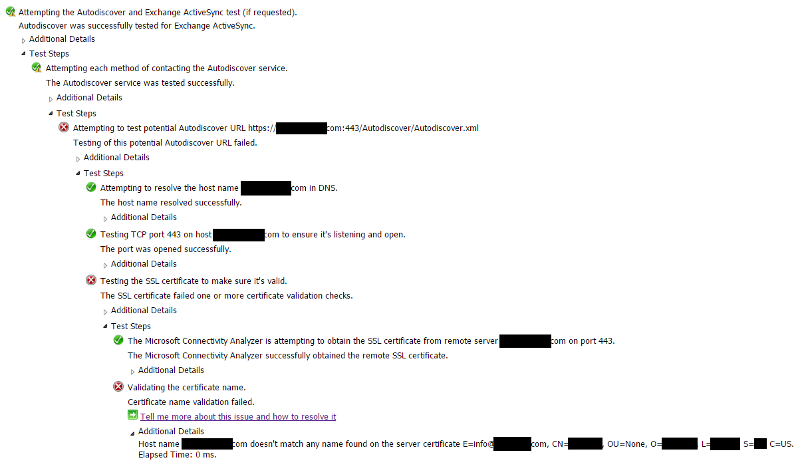 So, it looks like the certificate for our web server is showing up here.
We have owa.companyname.com as an SSL cert
but
We have companyname.com showing up on the MSRCA
Is this normal or common? Should I be doing something to fix it?