HI,
when i try to run a remote debugging configuration on intellij idea its gives the following error :

The configuration is :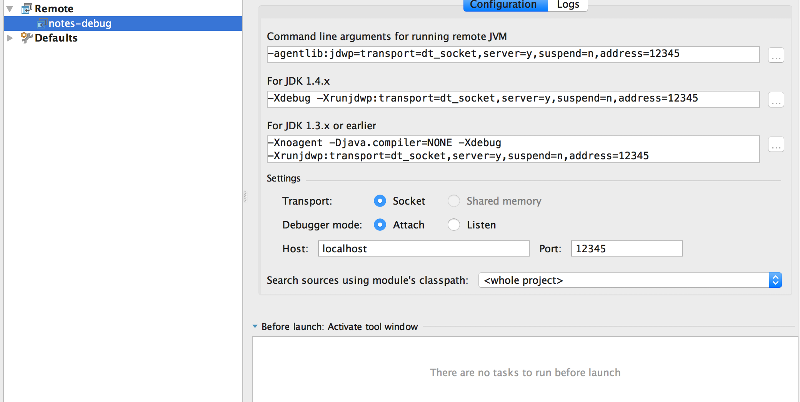 I tried changing the port number also but didnt work.
I am starting my java application with :
sudo java -DFLOCK_APPS_CONFIG=config
.samp -jar target/flock-notes.jar -agentlib:jdwp=transport=d
t_socket,s
erver=y,su
spend=n,ad
dress=1234
5
Although i am running this program on local machine but i creating a remote debug config on intellij this is because i am running my server on port 443 and for that i need to start the intellij with root permissions. which i want to avoid so i starting it from command line. and for debuggin purpose creating a debug configuration on intellij ...
Why this port error could be there.. This was not happening earlier but somehow it started happening now.
Thanks