I have installed the Exchange Management 2010 Console locally on my PC. (v14.03.0123.003)
When loading the console and expanding "Microsoft Exchange On-Premises" I get an Initialization failed error.

Additionally if I try to add an Exchange Forest manually (Right click Microsoft Exchange, Add Exchange Forest), fill in the correct details for the server and click ok, I then enter my administrative credentials and ok, I get the error "Kerberos" authentication failed.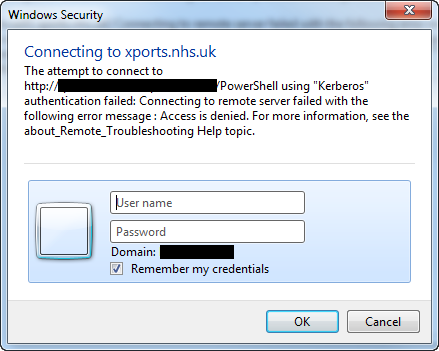 I have un-installed and re-installed, same issue. I have also run SFC /SCANNOW which fixed some issues, but not anything with my console access.
My machine was recently re-imaged, so this issue is relatively new.
I can logon directly to the exchange server with the same credentials and load the management console without error.
This is driving me nuts, so any advice and help to resolve is massively appreciated!