I need for a cell in a sheet (in this case, ...cell F1) to display the Sort Order of a list.
Currently, users can see the Sort Order if I turn on the filtering (dropdowns), ...However some user will not notice the small sort arrows,
...and also the sort/filter dropdowns do not appear when the list is printed. (which the typical way users will see/use this list)
In other words, ...I want something like this: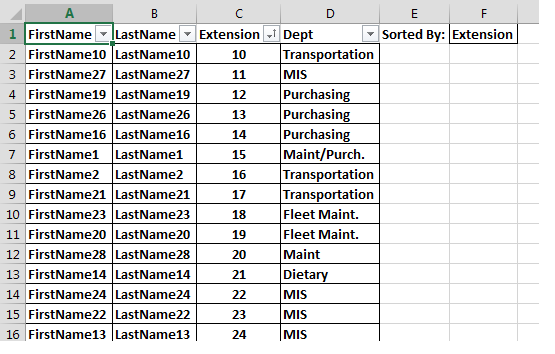 ...To appear like this when printed: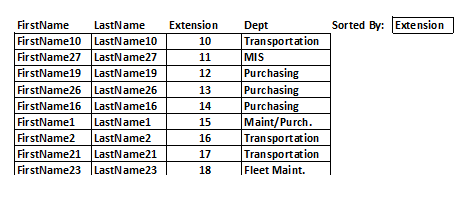 Notice that in both images, I would like cell F1 to display the Sort.
So if the list was resorted by Last Name, ....Cell F1 would display:
LastName
Notes:
The sort "Order" (direction) is not really needed, just the field name.
The list will probably never be sorted on more than one column at a time, ...so no need to worry about that either
Sample spreadsheet included for clarity.
Any questions, ...let me know
Thanks
JeffCoachman
EE--Excel-Sort-Q.xlsx