Greetings!  Setting up WDS on Server 2012 64-bit.  I am trying to generate a catalog file for an image and I keep getting this error:
(see attached log file.  I had an error stating the version of the ADK was not correct and got rid of that error.  Now I get this one.  Unknown.
Anyone run into this before?  Any ideas?  Doesn't matter if I create an image using ImageX, ImageX GUI, WDS.  I am using a WIndows 8.1 installation disc as the source of the install image.
Any ideas or comments of a mature, friendly and/or professional kind are much appreciated.
J--WSIM-error-Log-Catalog-file-creat.txt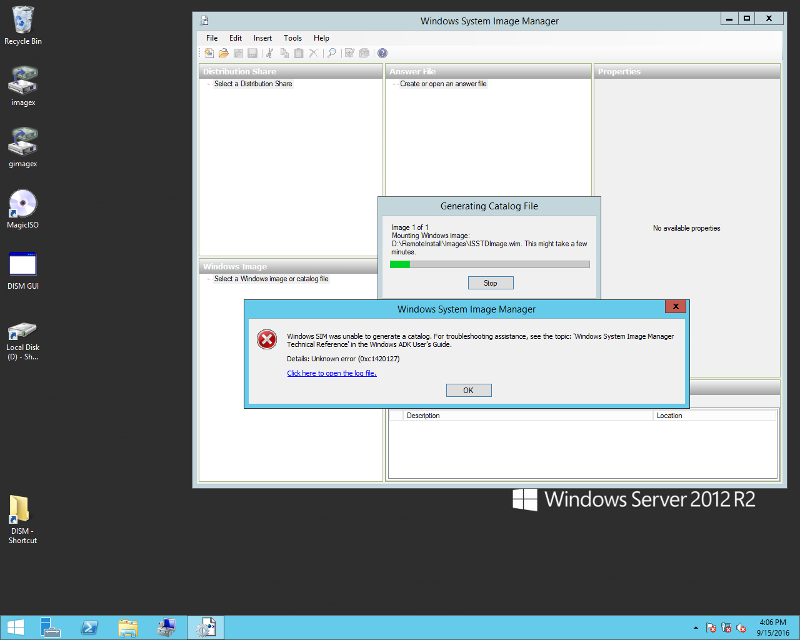 Best regards,
James