We currently have 3 sites. Each site has a Cisco 3560 switch that serves as default gateway for each site. These are 10/100 switches and have 15 years of config changes layered in. A lot of the config pertains to a phone system we no longer have. I'd like to swap out the switches for new GB switches and start fresh. All sites have their own /24 subnets. I'm looking for programming and recommendations on how to go about swapping these out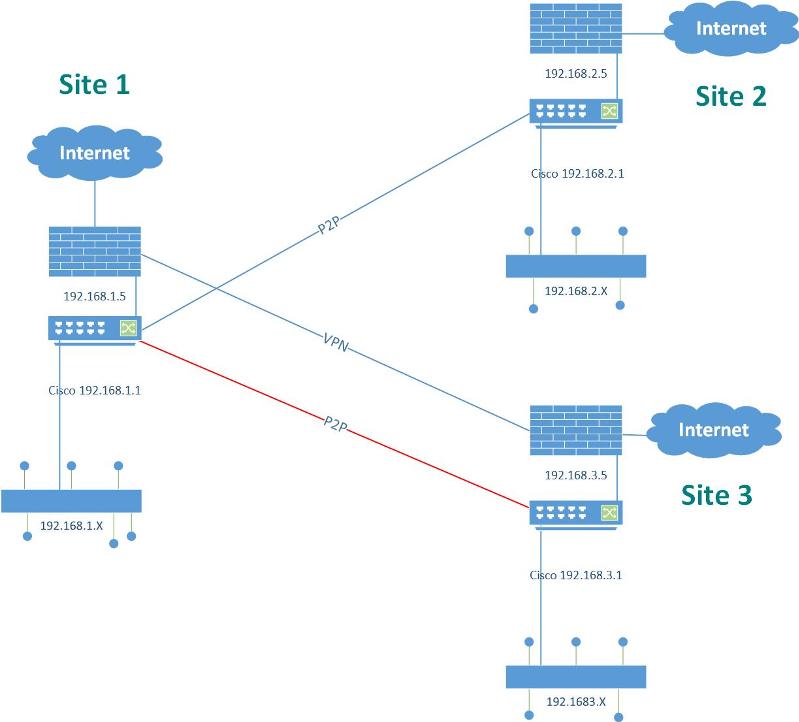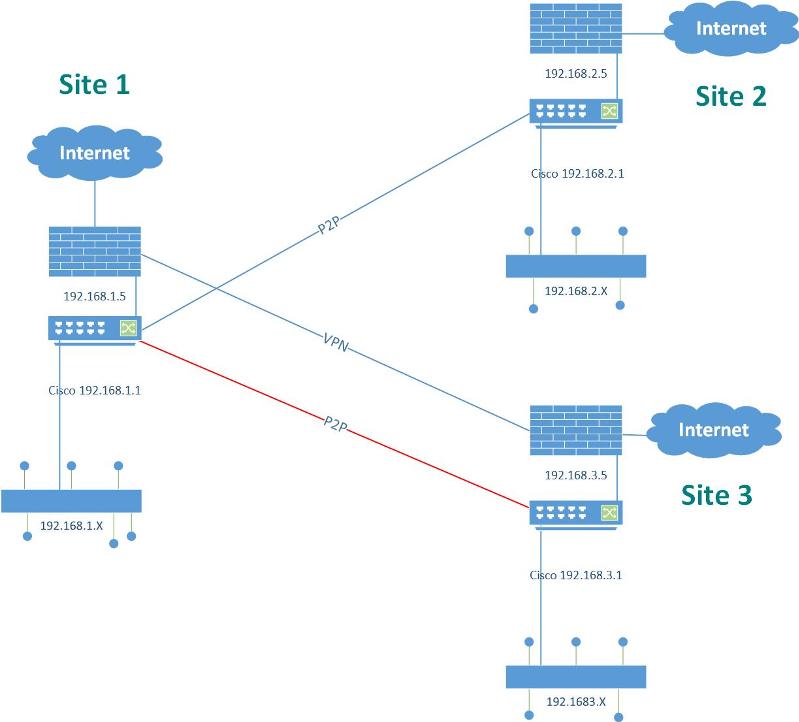 . Initial plan was to swap Cisco for Cisco but open to other suggestions. Please see the four notes below.
1. Currently there is a P2P between Site 1 and Site 2. This needs to stay.
2. Currently there is a VPN between Site 1 and Site 3. This can go away once we have a P2P between Site 3 and Site 1.
3. Site 2 needs to have a new subnet added, and be able to communicate to all existing subnets at the other sites. This new subnet will be 10.X.X.X/22 because I'm out of addresses on current 192.168.2.X/24 private subnets.
I'd like the new subnet to use DHCP on the new switch.
4. Each site has it's own ISP so routes will need to include that access.
I'd appreciate any initial thoughts or ideas.