Greetings!
I have a report tied to a query that has the "Record Date" sorted as "Descending"
However, the report shows the data in ascending order.
I notice the dates early in the month as 8/3/2016 showing before 8/25/2016
Is this caused because the date isn't showing as 8/03/2016?
If so, how do I fix it?
If not, how do I fix it?
I have attached pictures of the query and the resulting report.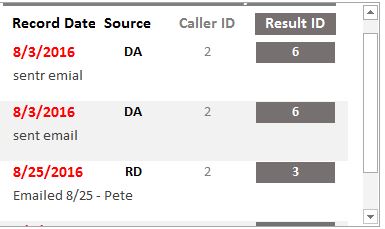 Thanks!
Dennis