Hello Experts,
I need some sample to read a table from a word file and generate a bar charts like below: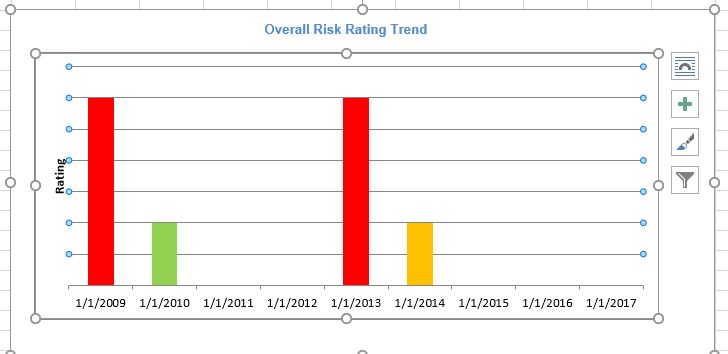 And the data that will be on a word file will be as like below:

Is there any sample that will be help me in achieving this using Macro code. So that when ever the word file will be generated and someone opens it , the macro code will generate the chart and hide the entire table.
My Sample file will be as like the attached one.
SampleWordFile.odt
In the attached file the "Overall Risk Rating Trend" is the Dynamic chart that need to be generated using the table "Chart Data" at the end of the file.
Once the chart is generated the table should be hidden or removed.
Thanks,
Swadhin