i have a dataset which records family members. see attached fig1.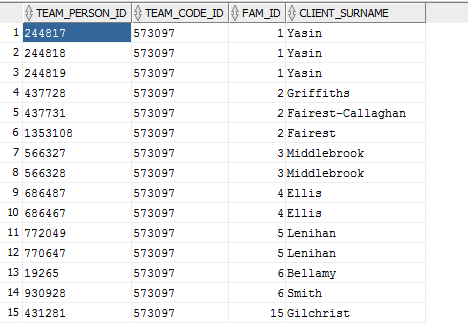 I need some syntax that will out put the results as mocked up in fig2.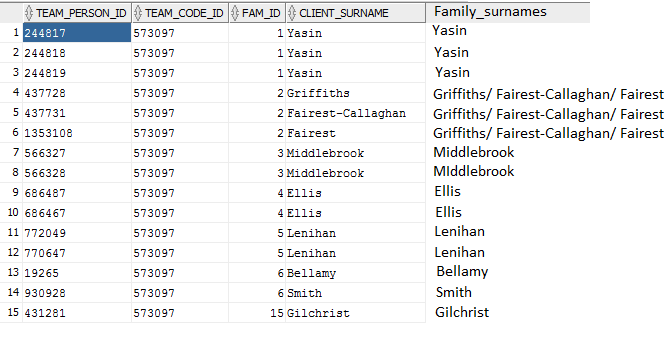 the last column family_surnames pulls out the distinct client_surnames in the family and concatenates them.
We're using oracle 10 so cant use list_agg. List_agg looks like it would have done the job (as shown here
http://www.exforsys.com/tutorials/oracle-11g/oracle-analytic-enhancements.html
)  but i believe that is only supported in 11.
any help is appreciated