I read this article on debugging javascript using Google Chrome
https://developers.google.com/web/tools/chrome-devtools/debug/breakpoints/step-code?hl=en
I tried their example with a html page and aspx page and it works great.
I click the Sources tab and then click on my page which is circled in this image and then the code for my page appears in the middle window and on the right is my watch and step into window.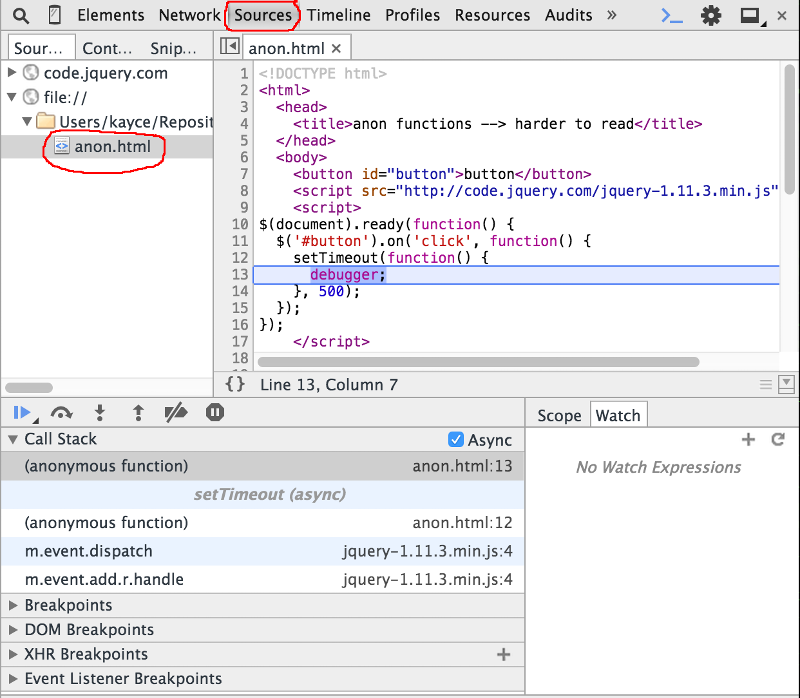 My question is this.
I have a ASP.NET MVC 5 application.
I have my default view called Default.cshtml. It's made up of two partial views called
Partial1.cshtml
Partial2.cshtml
I want to debug some JavaScript that I have on Partial2.csthml
But on the debugger it just shows my main page Default.cshtml but when I click on it my code doesn't appear in the middle window. Like in the example in the article above. So since I can't see the code I can't set any breakpoints.
Anyone know whant I'm doing wrong?
or
Has anyone tried debugging a ASP.NET MVC partial view page with Google Chrome or some other Web Browser?