My coworkers and I are having a contest to see who can get the most pull-ups and miles run per day. We need to track this daily over the course of every month throughout the year. I tried to make this in Excel, but it was a mess because people kept putting the wrong info in the wrong cell. I think it would work best in Access, but I am totally lost when it comes to building the right tables and forms (read that as: I know nothing about doing this in Access).
I already have a database started.
My first table has all of the names:
Allen James T
Baker Mike L
Collins Susie B
etc
etc
I just don't know how to make a table that tracks daily scores of pull-ups and miles ran. I only know what the output should look like.
Here is what I'm looking for: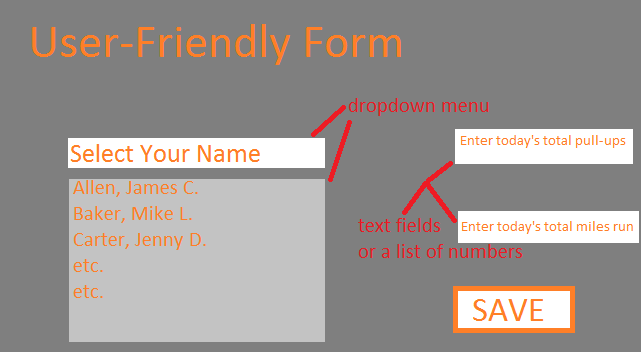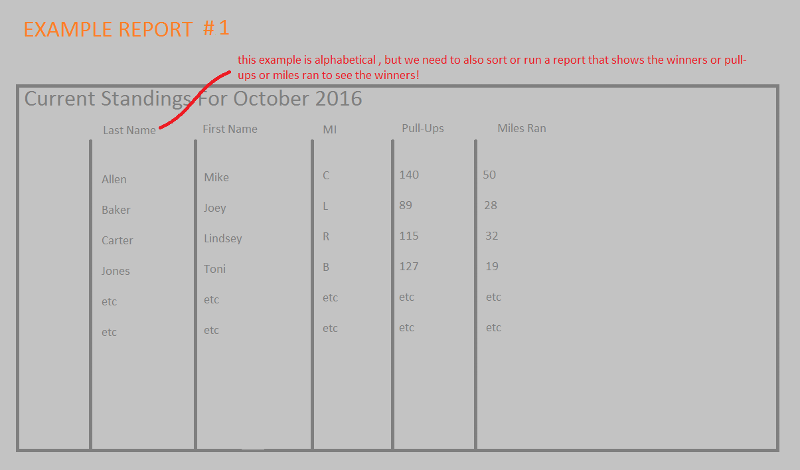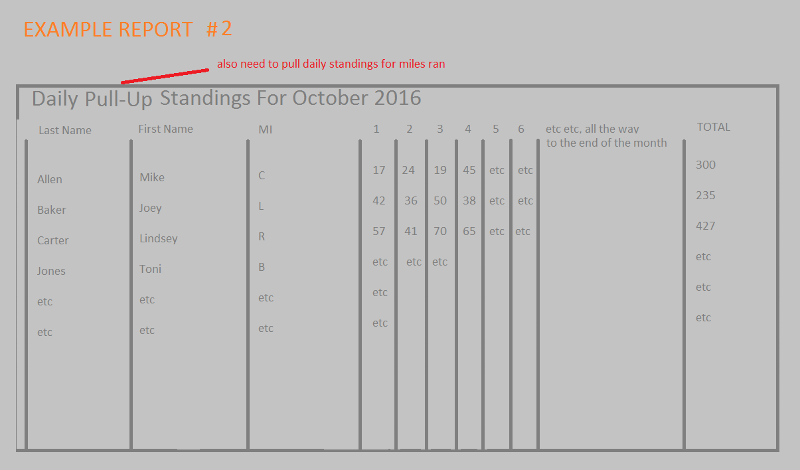 Here is how I picture it looking:
A coworker opens the Access file and there is a form that is user friendly. They can select their name from a dropdown, and enter their pull-ups for the day or their total miles run (it can be a separate form for each if need be). They need to be able to do this every day. (If they don't enter something, then it just shows a zero for that day in the report)
I imagine that a report can be made to show the top people in pull-ups and running. We also want to see a list that shows each day in the month, and then overall scores since tracking began.
I'm sure an Access guru can bang this out pretty fast.
This is more for fun than for work. Hopefully, someone out there can help me out. :-)