I am using C# and trying to to get a users groups from domain controller using computer that is outside of the domain.
The domain controller and DNS server are on the same server. The server is an Azure VM running 2012R2.
I get this error:
Information about the domain could not be retrieved (1355).

I have put the DNS server for the domain controller as the first DNS server on the computer where I am running the code, and the domain name resolves: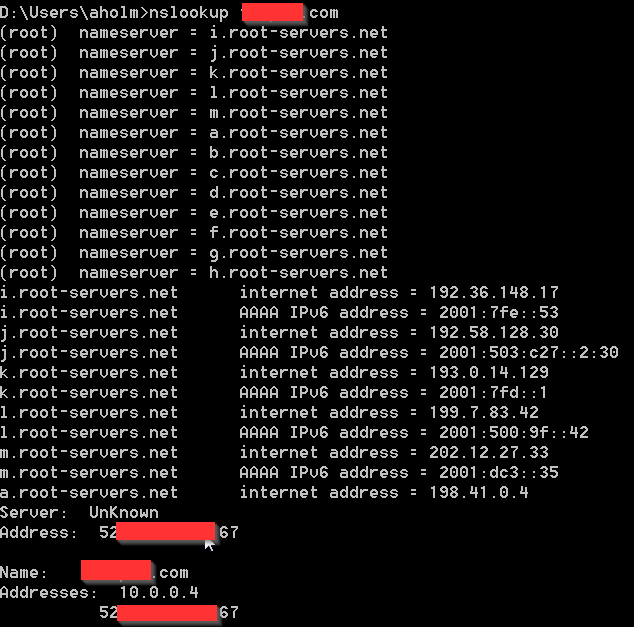 Any suggestions?