Hi all.
Im looking for an Intranet solution for a large corporate, 5000 users.
This consists of a general landing page, which the end user then navigates to their Depts pages which needs to be secured by Active Directory Security Groups.
Currently we use Drupal as our Intranet, however the Windows AD integration is not good enough for us.
At the moment, it seems that Drupal will only do LDAP authentication, so the end user needs to enter their username and password to access their Depts secure area, as below.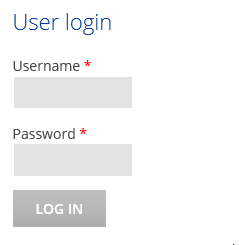 We dont want the end user to be entering their username and password again, as this is a large support burden as people get it wrong.
We would prefer a Single Sign On experience with the logged in Windows User seamlessly passing the user token to the Intranet site, allowing access to the secured Dept areas for those authorised, being a member of a Windows AD Security Group (and no access for those not!) without needing to enter credentials again.
I know Sharepoint can do this, but Im wanting to know is there is any other product out there that will allow this seamless authentication of Windows Credentials.
Im looking at Typo3, but havent built it yet.
Anyone else got suggestions or knows how to get kerberos working in Drupal?