We want to free up space on our iPhone 6 and have 2 apps in the storage area that we want some insight on prior deleting.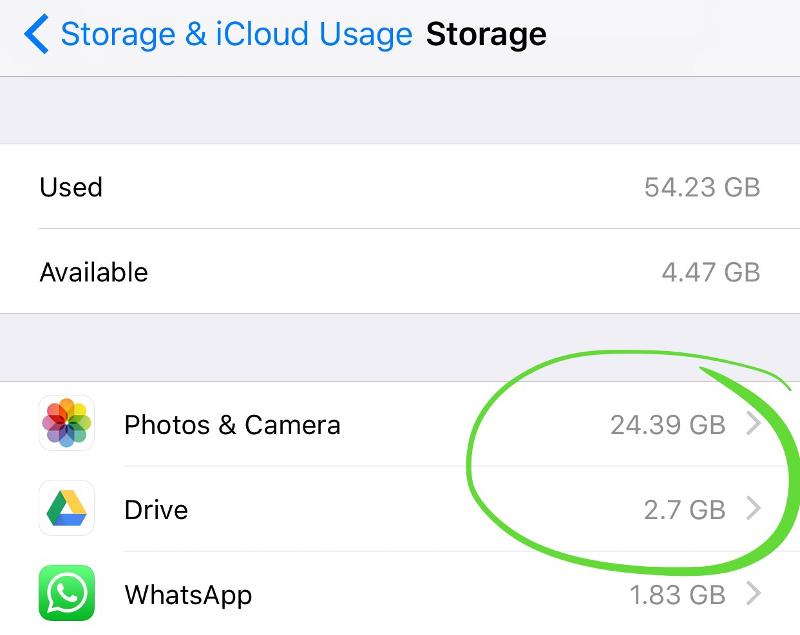 One is google drive,
If this is a cloud, why is there over 2gb data on our device?
The other is Photo & Camera,
We started moving and deleting pix from the camera roll.  Yet we noticed that the size increase after ios10 update.  Is there a way to know the size of folders of this apps?