Hi Experts,
I have a program that hides rows and columns to show just what info I need.
I now need to print this filtered data.
I would like to Select the the data table then prompt to ask how many copies do you want printed.
Is there a way to force the printer properties to "print selection" AND BEST FIT TO SHEET?? Hmmmmmm
This sample image shows Column L and Column M as being the last two columns to include in the range to print, but, the table will grow and more columns will be added as I add more trainings. So the solution should be easy for me to change the LAST two grey columns later. The last row to include in the selection will always be the last name in the list.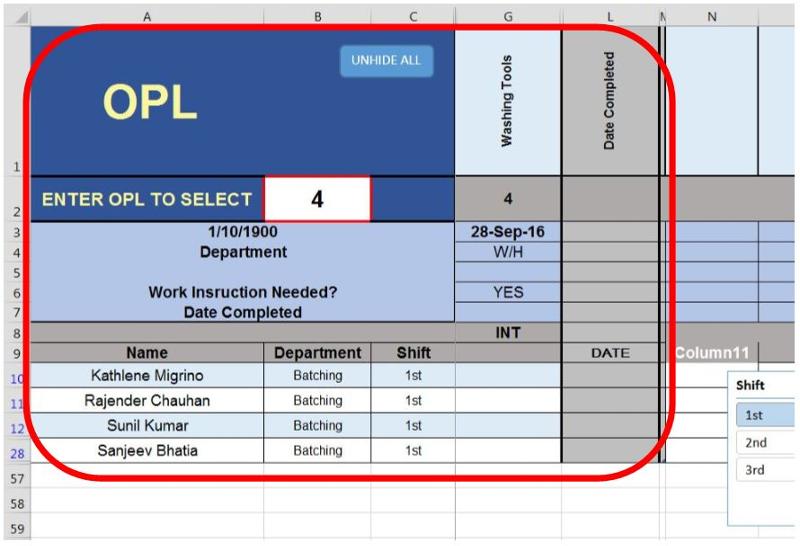 Thanks so much.
OPL-MATRIX.xlsm