I created a OSX application which contains powerpoint slides and can add these slides to any existing powerpoint presentation. I am using applescript and vba script to add slides from my OSX application to powerpoint. In Powerpoint 2016 mac version it is asking for "Grand file Access" permission popup always when I am adding slides.
Is there any way to remove this popup programatically.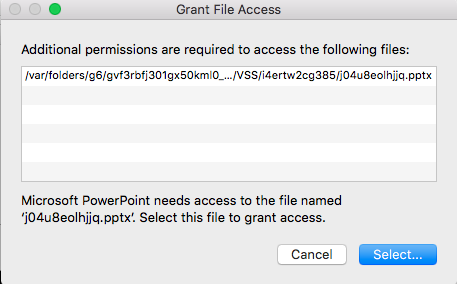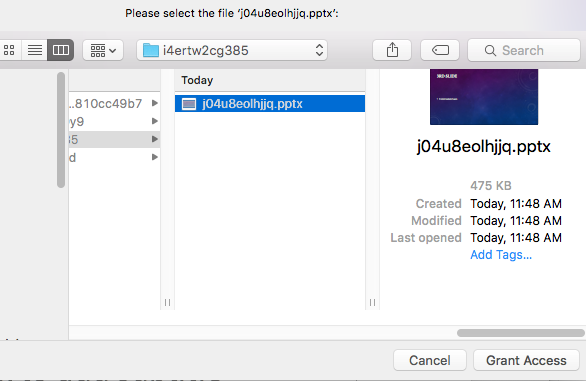 And some times it is not pointing to the correct file location, and at that time the "Grant Access" button is not enabled.
Please help me. Thanks in Advance.