I am trying to set up Coldfusion 2016 - Developers edition to support evolution of somewhat ancient Coldfusion production system -which will be replaced within the next few years. While I have successfully set up and used Developers editions 9 and 10 I am in difficulties with 2016 developers edition. The platform I need is :
Windows 10 64 bit OS
Coldfusion 2016 64 bit Developers edition (installation of 32 bit version was unsucessfull - coldfusion service would not launch)
MS Access 32 bit (from Office 7) -- I know that's ancient, but that's the reality - production system is scheduled for upgrade 2018 to use mysql
Dreamweaver.
I believe I have correctly installed the 32 bit ODBC drivers (64 bit drivers not being available from MS) using the Data Source administrator found at c:\windows\sysWOW64\odbcad
32.exe.
However, I am unable to connect with the coldfusion administrator as you will see from the error messages 1 and 2 - attached.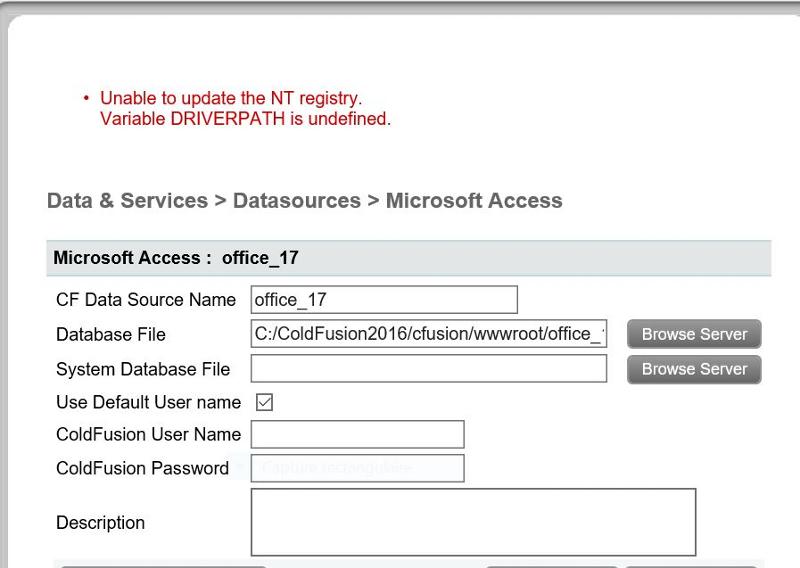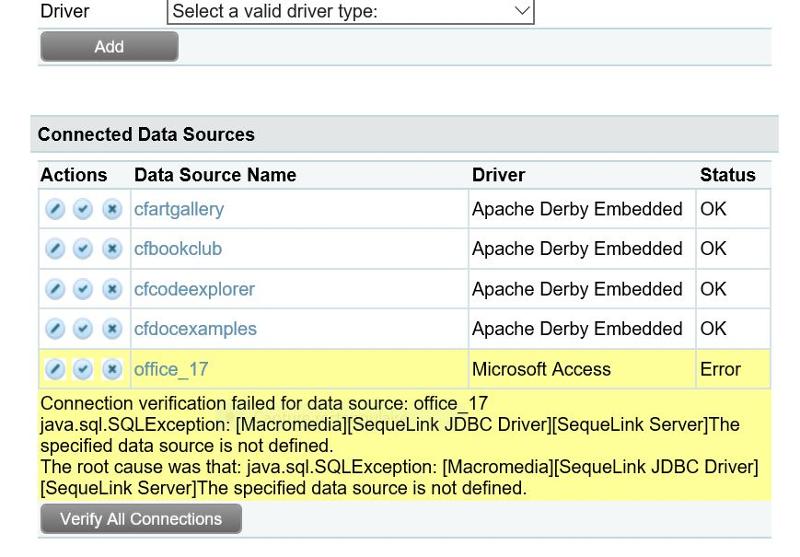 My feeling is that the problem lies in trying to use the ms 32 bit access driver with the current 64 bit version of coldfusion (2016).
I speculate that the problem would have been solved if the 32 bit version of 2016 had installed - but as mentioned above - the installation looked ok, but the coldfusion service would not launch.
Appreciate your opinion on this situation - is the configuration I am seeking impossible given Adobe's lack of support for MS access ?
OR am I missing somthing fundemental and you can give me a few pointers to help sort it out.
Many thanks
jim
error2.JPG