Every time we open Internet Explorer 11 we get the following message: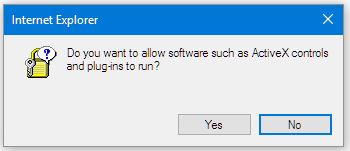 We have gone to Internet Options >> Security tab >> Custom level button >> Scroll down to 'ActiveX controls and plug-ins' section >> Enable 'Automatic prompting for ActiveX controls: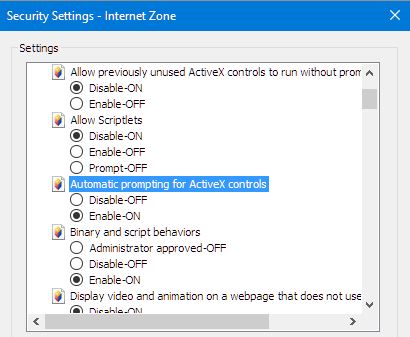 Ye the message appears.
Please advice.
Note:
We have Windows 10 and this doesn't happen when in Microsoft Edge.