Hi,
I am using Crystal reports 2008 to report on the number of open Problems grouped by the month they were raised.
As we do not have open problems for every month, the cross tab only shows months where data is present. ie: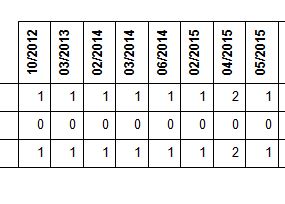 Is there anyway to get the cross tab to fill in the gaps, so a month is listed even though no data has been returned?