I am trying to repair (flashing screen problem) an HP Pavilion dv6 laptop running Windows 10. In the course of my repair, I opened the MSConfig tool and on the General tab, selected Diagnostic Startup, then rebooted.
When the machine rebooted, I got the normal Windows 10 screen with the date and time and background image. I can then press any key and the date and time swipes up like normal. The screen dims just like normal, but I do not get a password box on the screen. There is no way to access the computer, because I can't enter my PIN or Password. I cannot figure any way to get past this issue.
I considered Safe Mode to try to reset MSConfig, and so I tried to hold the shift key down while selecting reboot from the Power menu (Sleep, Restart, and Shutdown) down in the lower right hand corner, but that doesn't work.
I am attaching two pictures of the laptop so you can see what I am looking at. The first is the laptop after booting.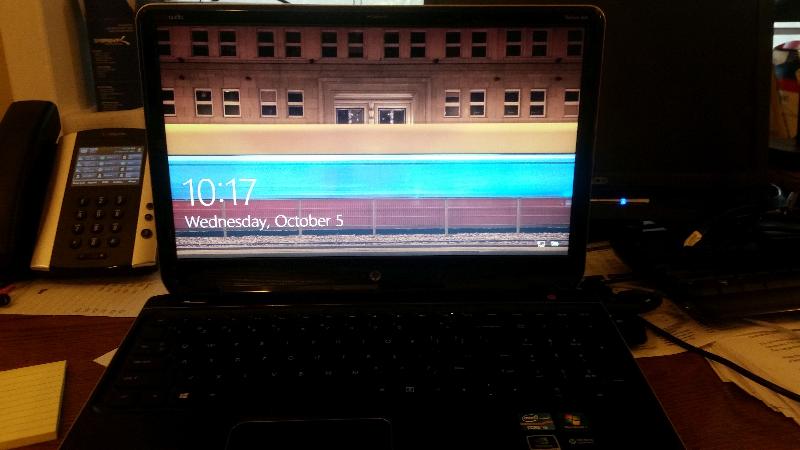 The second is after pressing any key.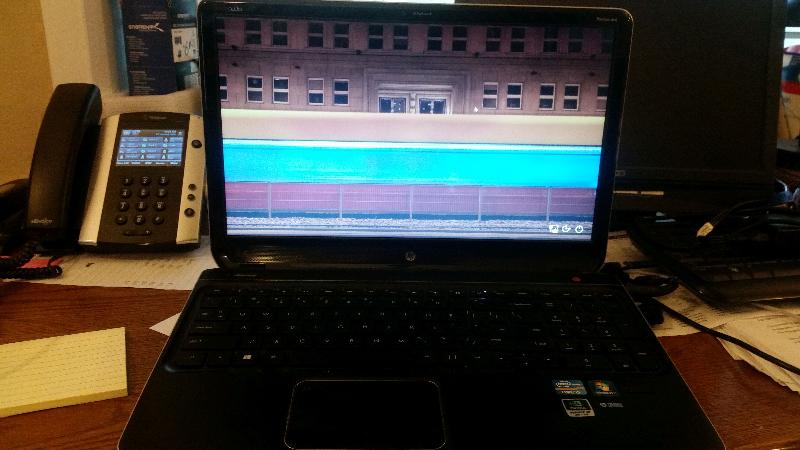 After 30 seconds the screen reverts to what you see in the first picture.
Do any of you have any ideas that might help?