A server reports its HDD as being almost entirely full.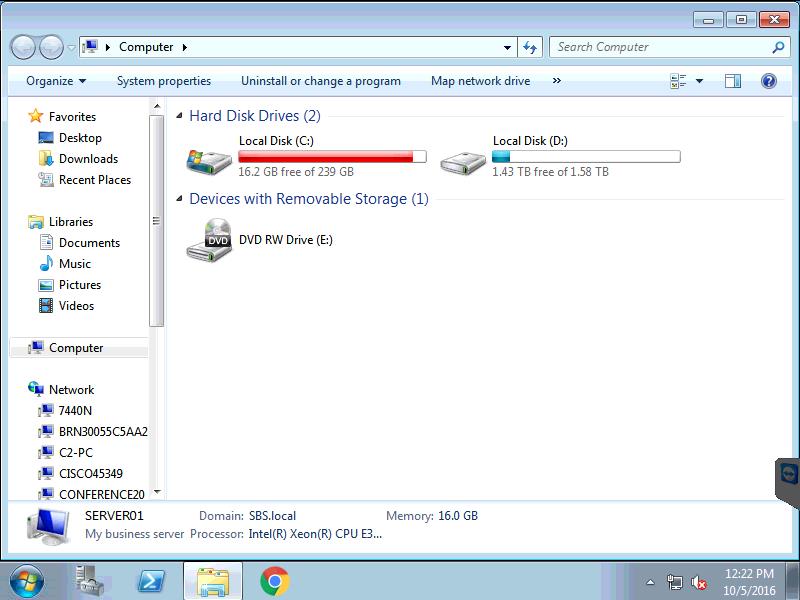 However, when I run Windirstat, to see what's filling the HDD, the size being shown by Windirstat is roughly 175 GB smaller than the correct value.
A. What's causing this discrepancy and how do I fix it?
B. What's filling up the HDD?
Thanks!