We have a small application that is located in Public Folders. The majority of our clients are 2-5 users small peer to peer networks. As such we turn on Public Folder Sharing and turn off Password required under "Change Advanced Network Settings".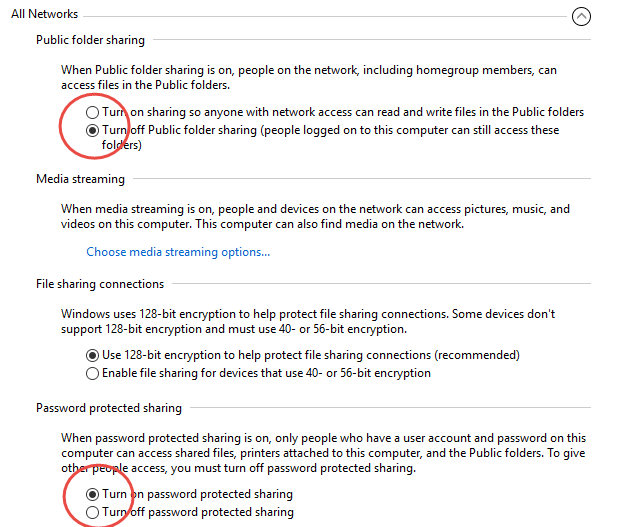 This has worked now since Windows 7
In the last 4 weeks though I repeatedly get calls from clients whom cannot access the application.
The reason is that after a Windows update these settings change, not all clients but a large enough proportion of them.
Ideally it would be great for the developer to relocate the application into its own folder in the root directory to share
But until that happens why is this so?
Searching the net to date I have found no references from Microsoft as to why this would happen.
Any ideas? Can it be prevented?