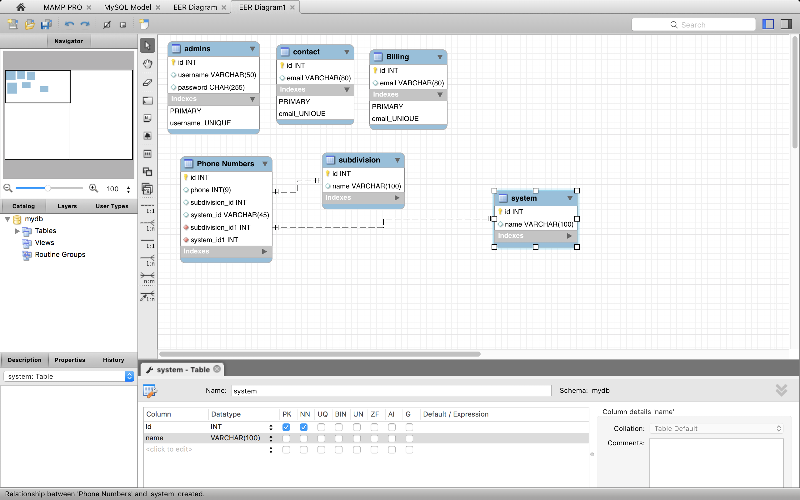 Here is my database schema or whatever it is called. The admin page just logs the user in (if I need to add an index to that let me know). The contact and billing tables hold email recipients that forms send to, so an administrator user can alter that.
In the near future we will be texting alerts in the case of a hurricane, and we will be texting people to let them know if there water is off. Here's the problem - I think I normalized those three tables correctly (phone number, subdivision, and system).
However we don't want one person to have the same number in one subdivision. They might own multiple properties in different subdivisions so I was thinking about keeping phone unique but something is telling me this might cause problems.
Also if we text a customer a mass warning message they will get multiple if they are signed up for multiple subdivisions.
What solutions are available for this? Can I configure MySQL to do this (i.e. LIMIT clause). Or should this be better coded with PHP?