I would like our users to be able to update their own profile details (department, job title, telephone number, postal address) using the built in 'Find Users, Contact & Groups' windows tool.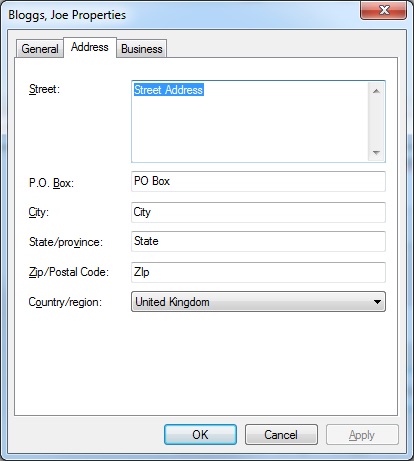 To do this, I need to use the Delegation of Control Wizard, to allow 'SELF' to read/write property-specific user objects.
I've done this for ZIP/Postal Code, Telephone Number, Description. However, I'm unsure which properties to select for Job Title, Street Address, City, State/County, or and Country. There are some properties which looks like they are duplicates.
There is street, Street Address and postalAddress. Which is the correct one to select for Street Address?

There is Title & Job Title, is the latter correct for Job Title? In ADSIEdit job title is referred to as 'Title'.
I can find no option for City, State, or Country listed. In ADSIEdit, these properties are listed as l (City), st (State) and co (Country)