We have been working to recover a disk we have and has had help from EE during the process.  After a series of software, the one we found to run unattended the entire analysis process has been TestDisk.  However we noticed that the apps gives a noticed that we have  overlooked:
The notice is:
'Note: Correct disk geometry is required for a successful recovery.  'Analyze' process may give some warnings if it thinks the logical geometry is mismatched.'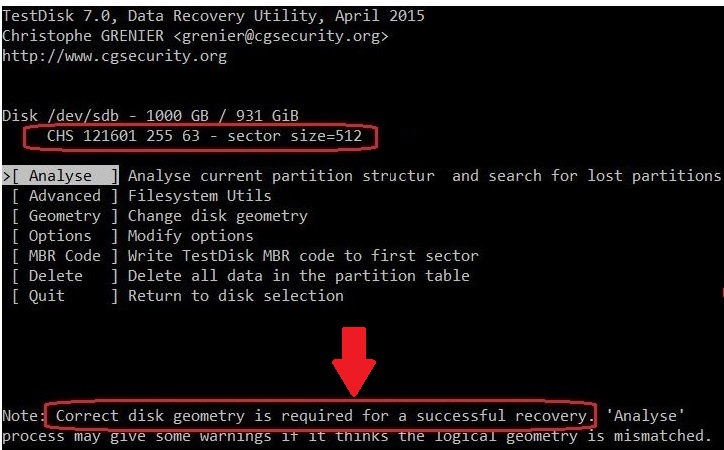 What does this  message mean?
And how can we the correct required disk geometry of the drive?