Using a reservation app on Win 7 using SQL server 2008 R2.
Client also has SQL Server 2008 R2
Server works 100%
The client won't connect. Also Win 7 + SQL server 2008 R2. I have attached error msg and both svr & client ini files.
Can ping server from client
Ensured the server has 'Allow connections' ticked.
Enabled TCP on server firewall. Opened port 1433 on server.
Can't work it out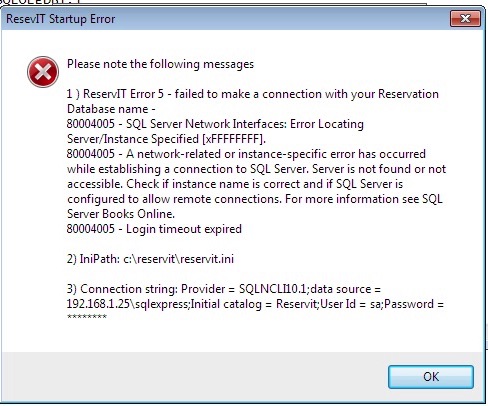 Reservit.ini
Server.ini