Hello there Experts Exchange users and helpers. Would appreciate any help for the following functions.
Have the left number set as a countdown on days that are passing by.
For example the day that it was created was on oct 15 and the present day now is Oct 19, four day has pass so now it will look as follow
9
! 13 instead of it looking like
13
! 13
A. Countdown on days, starting on the number input on (GIVEN #)
B. When i click on any row that has already a Countdown and Given # have it show when i click on the Number userform.
C. When countdown reaches zero have it display with the word TODAY, but with given # always showing what was the original number input there.
D. If days is shown TODAY on column "K" and i have already taken care of it if i press the actual row that says TODAY/userform if i click on the button that says "RESET" it will start the countdown in number 13.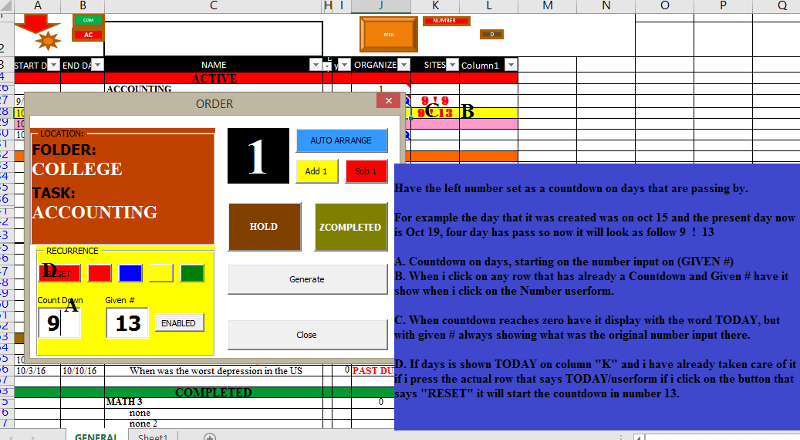 28977190.xlsm