I have this fiddle
https://jsfiddle.net/56p5z2ob/
If you inspect the html with the google chrome inspection tool you can see this is the html rendered.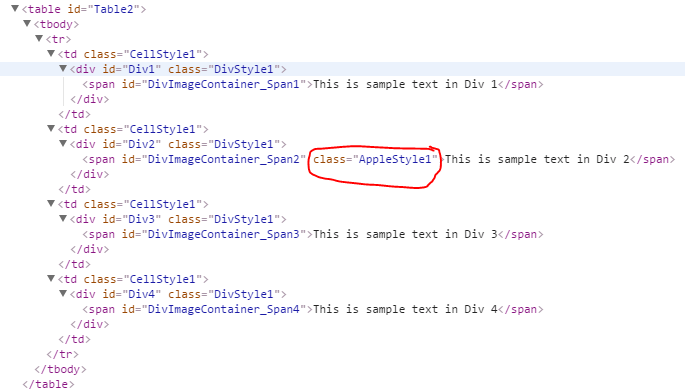 Notice how my fiddle adds the class="AppleStyle1" to any span tag whose id ends in DivImageContainer_Span2
https://api.jquery.com/not-selector/
How do i add the not selector on this line:
$("span[id$='DivImageConta
iner_Span2
']").addCl
ass("Apple
Style1");
so basically i want to opposite of my fiddle above.
I want to add this class="AppleStyle" to any span tag whose id doe not end in DivImageContainer_Span2
Anyone know the syntax?