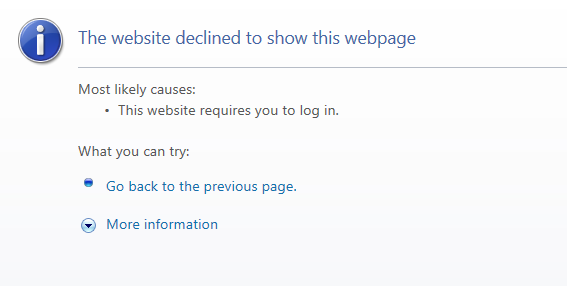 I am trying to make a simple intranet website I made on a 2012 R2 server work so that it uses SSL to protect a login page on it that requires a password.
I did not purchase a cert. I've done the followign:
1. Installed IIS and on the top level settings went to "Server Certificates"
2. Clicked "Create Self-Signed Certificate"
3. Went down a level to my Default Web Site and clicked "Bindings"
4. Added type https, selected the SSL certificate I created in step 2.
5. Clicked SSL settings for Default Website, clicked "Require SSL" and chose Accept as well as Require between attempts.
But when I visit the site I now get a prompt to confirm the cert, and then the error message above.
If I turn off require SSL, the site loads fine... http://server.domain.com/Page
but the error is when I try: https://server.domain.com/Page
Is there an easier way to make this work without getting too complicated?