I have this fiddle.
I'm using jquery
https://jsfiddle.net/svre0yk3/
If you look this image. I only want to display the divs highlighted in yellow. I want to hide all the other divs.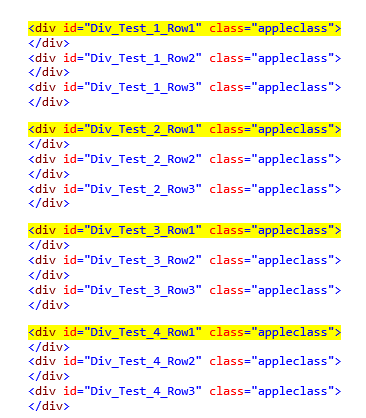 I want to do something like this with the not selector
$("div").not("[id*='DivIma
geContaine
r_Span2']"
).hide();
I was thinking of looking for all the divs that start with "Div_Test_" and end with "_Row1" and then hide all the other divs.
What's the best way to do this?