Hello
Hi
I was wondering if its possible to do multiple count if statements in VBA?
I currently have data in four columns
Column A (Name) will only ever contain two users in this scenario Spare1 and Spare2 Column B (Date) Column C (Time) Column D (Duration)
Currently it looks like this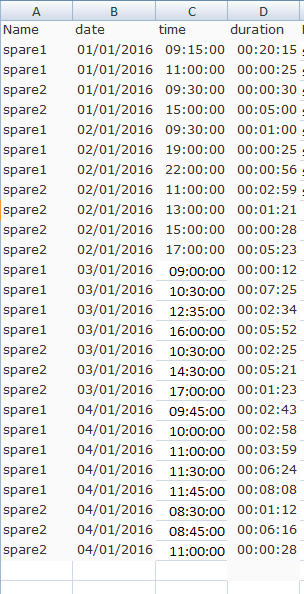 I'm hoping to achieve the following:-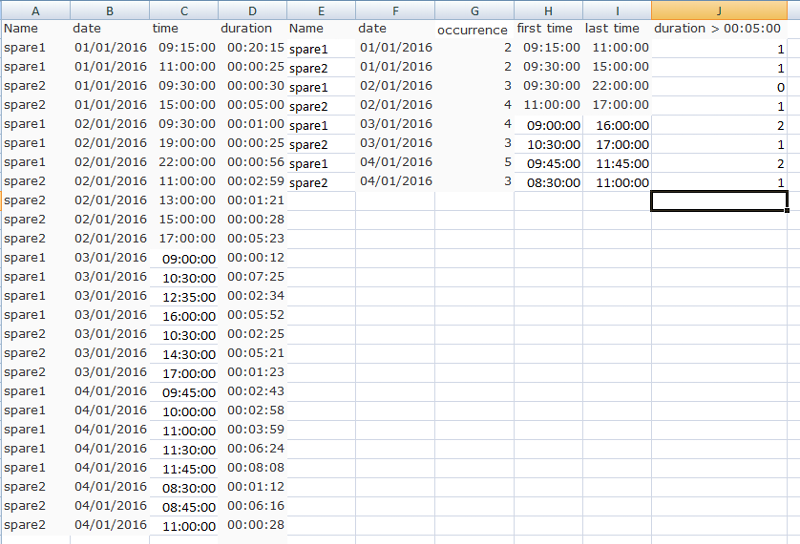 I'm struggling so far with the coding, all I have got so far is
Dim n As Long




n = Application.CountIf(Range("A:A"), "spare1") And Application.CountIf(Range("D:D"), ">00:05:00")




      With Sheet1




   .Range("$J$2").value = n



However I get an error of 400.
Any help is greatly appreciated.