Hi,
I'm running Windows 7 Pro, and have tried to setup our Netgear router to take PPTP traffic, so we can access our virtual server there. But I get nothing!
Netgear PPTP settings: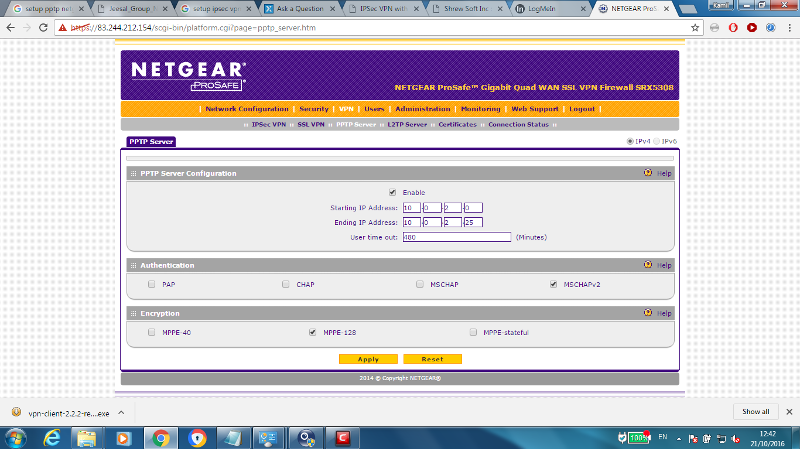 I'm assuming that the starting and ending IP addresses are simply virtual IP addresses created for this VPN. The local Netgear IP is 10.0.0.250. I set up a suitable user
On the client side, followed the same instructions here:
http://kb.netgear.com/app/answers/detail/a_id/24288/~/configuring-a-pptp-vpn-tunnel-to-prosafe%2Fprosecure-routers?cid=wmt_netgear_organic
What am I doing wrong?
Any help would be much appreciated.