Hi,
We are looking for folder contents compare application. However, we are looking for an apps that would display the folders contents side by side like an old apps we uses to work with in the DOS age called FX.exe (see below):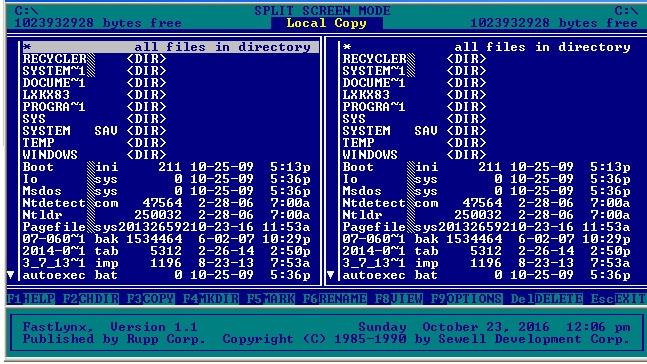 Luckily we found the manufacturer of the FX.exe and also found other supposedly similar apps like 'WinMerg' and 'KDiff3' but can't seem to get them to display a folder-to-folder contents like the old FX.exe apps did.
So like always, after trial & error searching for a tool of this type, we turn to EE for advice.
In essence we are looking for an apps that can,
Display two folder contents side by side as the pix above demonstrate.
In addition to it's contents, display the hidden or system files of per folder (as above that the hidden files has a '░').
Also, if it can have capabilities to transfer from each to/fro folders display in the window (but not a must)
Basically these are the 3 things we are searching for in the apps (and obviously to be free).