We took out a hard drive from an old notebook which data we need. When connecting to one of our working computers as an external drive, we have no access: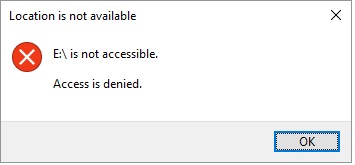 We right-click the drive, Properties and Advance and we get a "unable display current owner":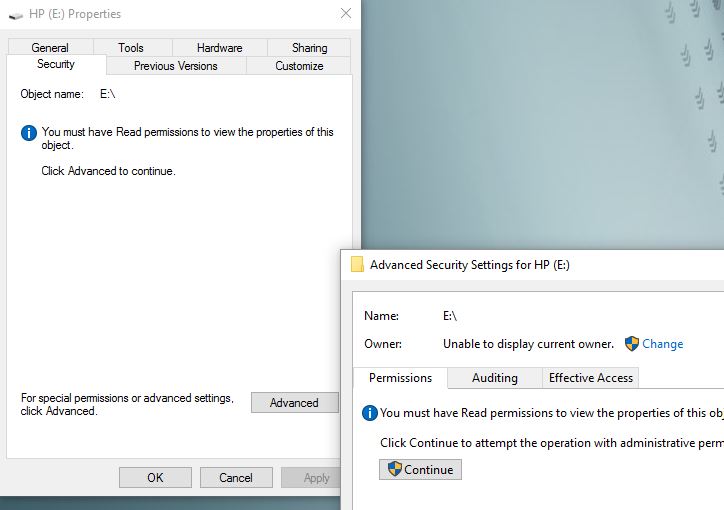 Then we click Change and set the owner to Administrator: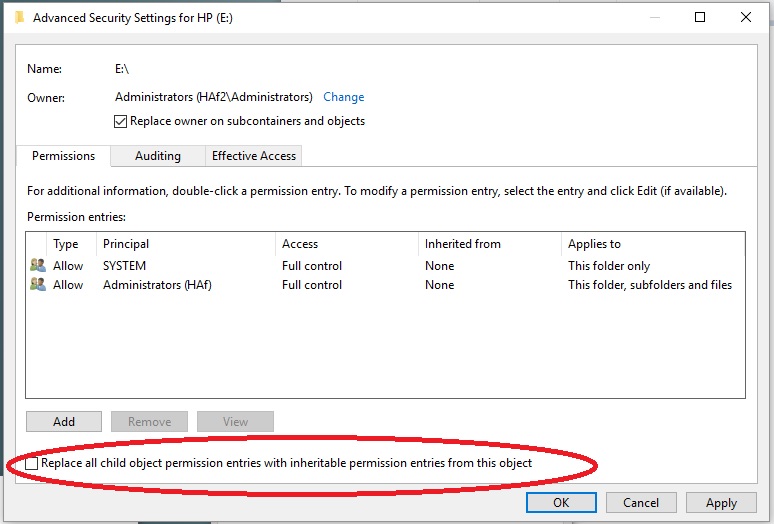 The process starts and we have to click Continue at repeated points of the process: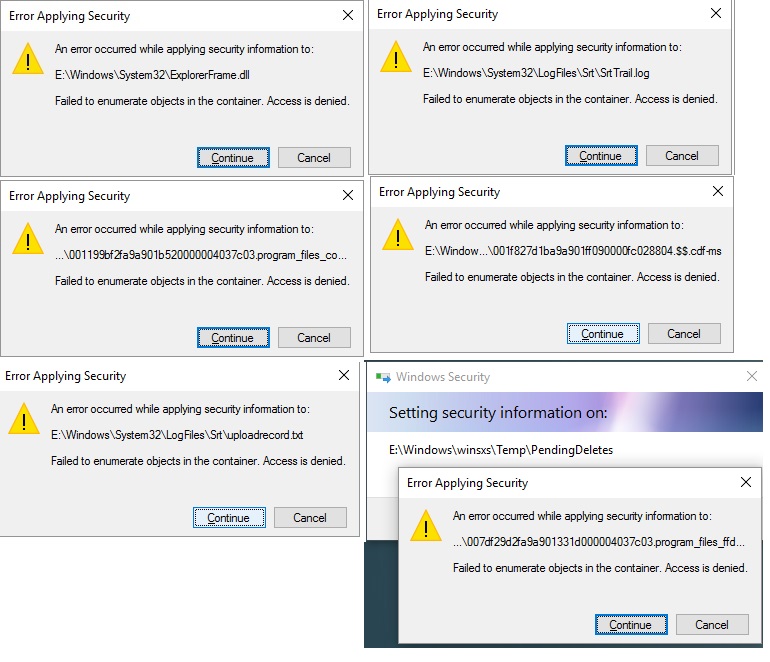 The question is:
- Is there a way to make the process not ask every time or make it answer "Continue" automatically?
(we search our others PC and found that the windows folders "\WINDOWS\WINSXS" have over 30,000 files
to click 'Continue' to)
- Or, what is the proper way to access a drive extracted from a computer?
- Finally, what is "replace all child object permission entries with inheritable permission entries from this object" and should we have marked it"
(hope we set the info for the question to be clear of what we want)
Note the drive from the bad computer is Windows 7 pro and we connected to our Windows 10 pro. Also, this same drive we have extracted other times from the computer and had no problem reading it)