I use several VBA UserForms in Excel to conduct a variety of daily business intelligence, reporting and finance/accounting tasks. One thing I like to do is "style" my forms beyond the boring system palette and the dated aesthetics of the UserForm controls library. I try to give them the look and feel of a mobile app by hiding the Excel window when they initialize, eliminating the form's title bar, and using a custom image as the background of the form itself (see attached/below). I then overlay transparent controls to make certain areas of the background image function as "clickable" buttons/links. I would even overlay hidden images that would appear after a transparent control was clicked to make the button convert to gray or "inactive" (see attached/below). This approach has worked perfectly for several years until this week.
All of the sudden, when I launched this form on Monday morning, none of my overlaying controls are rendering as transparent. I've triple-checked the BackStyle parameter for each control (they are all set to
fmBackStyleTransparent
) and even tried setting the BackStyle in the code on initialize... but they simply refuse to render as transparent. Again,
this worked correctly for several years until now
.
Any ideas what could have changed, either in Excel or elsewhere in Windows, that would all of the sudden make it impossible to render a form control as transparent? This is wreaking havoc on my day-to-day tasks as I need to rebuild all of these forms now. Please help!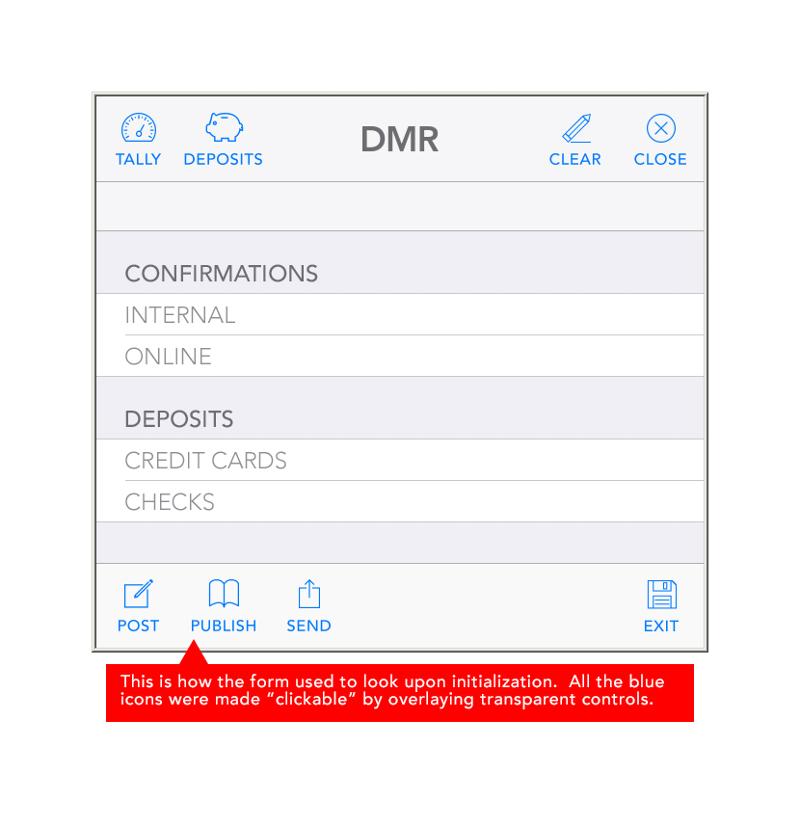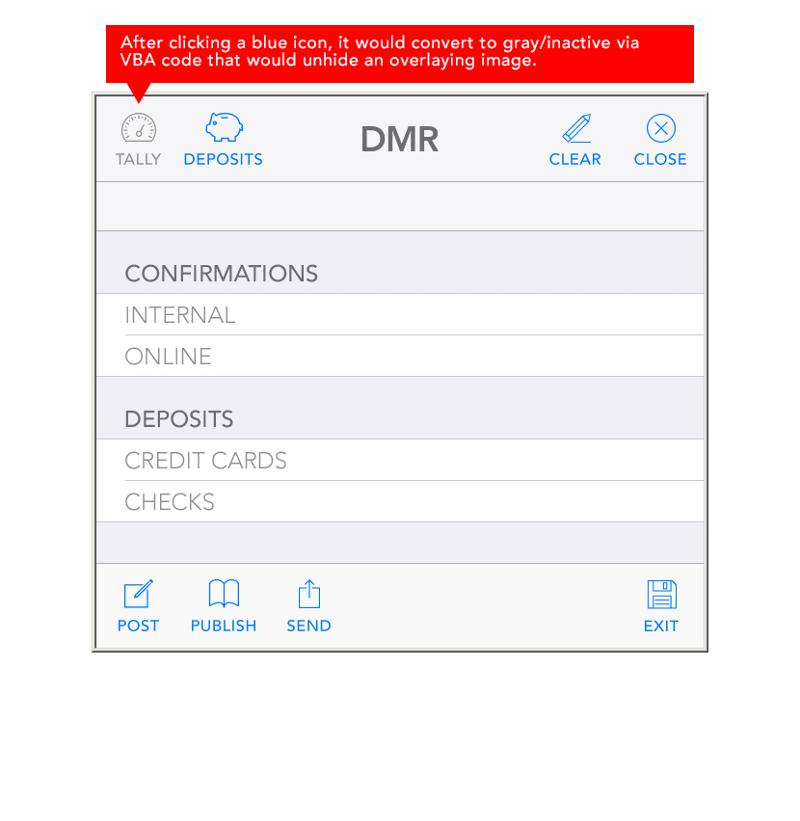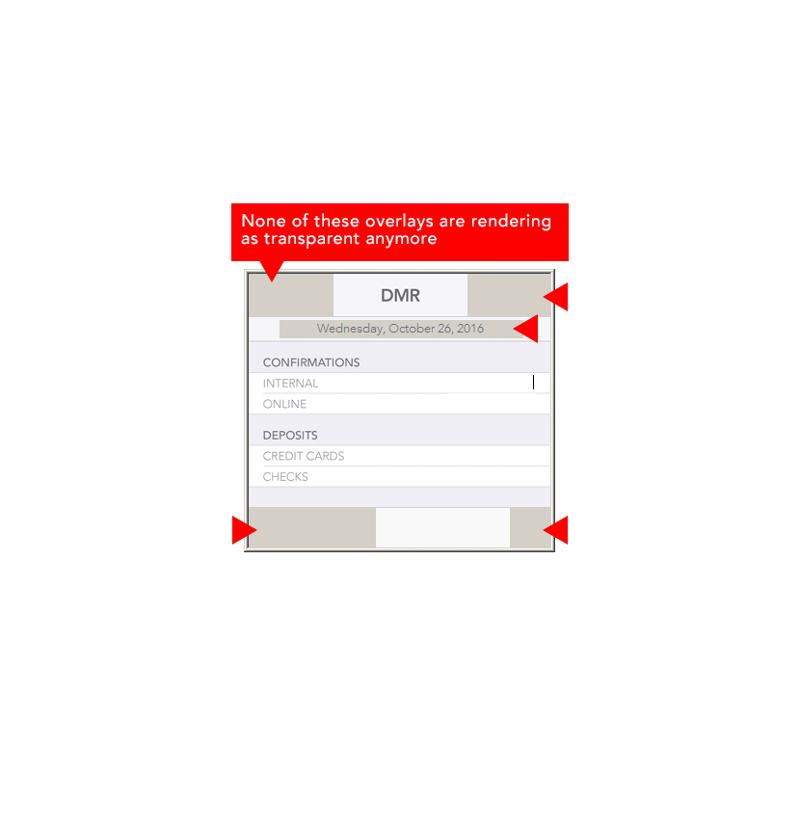 My rig:
Dell Precision T1700 64-bit (32GB RAM w/ Intel Core i7-4790 @ 3.60GHz)
Windows 7 Professional Service Pack 1
Microsoft Office Professional 2010 (v14.0.7173.5000; 32-bit)