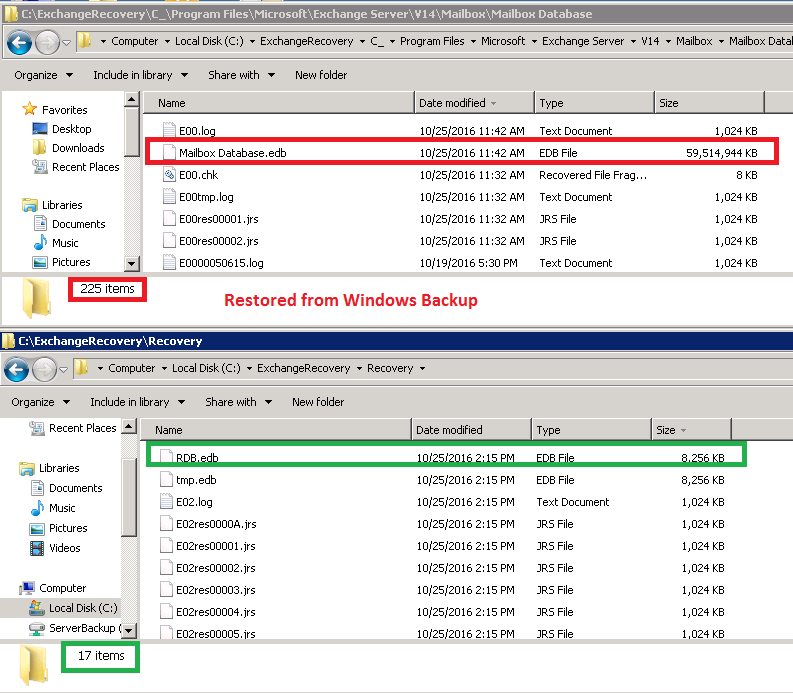 Hi,
I have SBS2011/Exchange 2010 and needed to restore a user mailbox.
I followed the steps outlined in
http://exchangeserverpro.com/restore-individual-mailbox-exchange-2010
Basically I successfully restored mailbox database.edb along with log files.
From that, I created a recovery database "RDB.edb" in C:\ExchangeRecovery\Recove
ry folder, but the file size (8MB) is way too small where as the restored database is nearly 60GB.
Can you tell me what might have gone wrong and what I need to do at this point?
Thanks.
Recovery-Command.txt