Hi
Im implementing a solution that requires Data Quality Services and Master Data Services integration using MS excel.  My problem is that the Data Quality ribbon is not visible.  I have done the following:
DQS and MDS installed on the same server
Enabled DQS integration via MDS config manager
Installed MDS client for excel on local
I notice that on the ribbon customisation, Data Quality is listed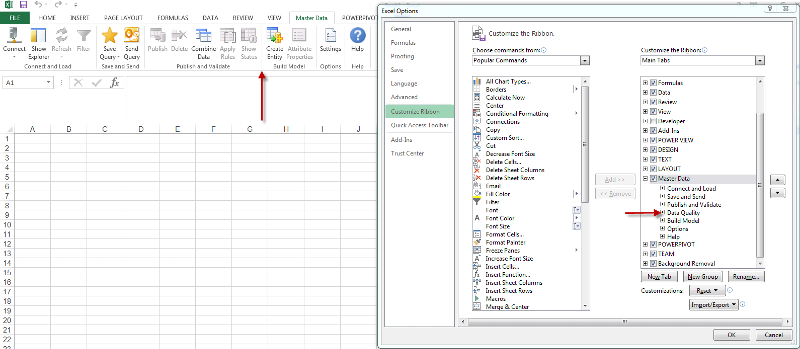 My environment details
SQL Server 2014
Windows server 2012
Excel 2013
Any assistance would be highly appreciated.