Experts, I have data with dates along the top row. When I make a chart, I do not see these dates along the axis like I believe I should. I would also like to use the built in pivot charting grouping such as group my month. I am not sure if I can do so though. I believe dates along the top row creates issues for pivoting/charting? How to solve?
Please see attached.
Grateful for your help.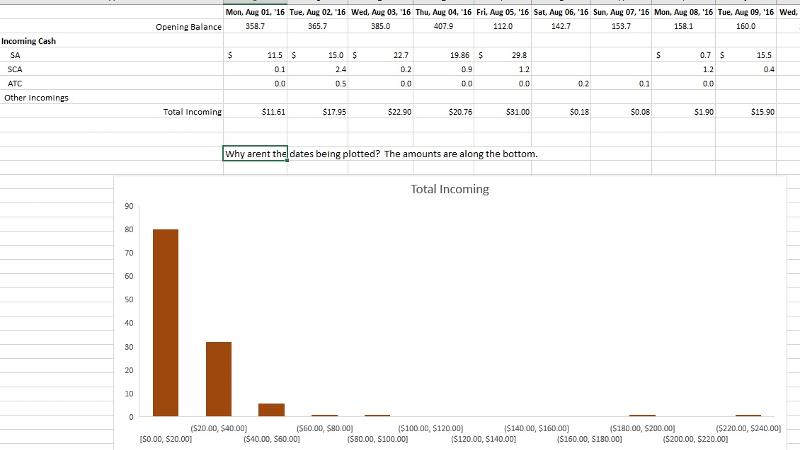 EE_datesOnTOP.xlsx