Environnement : Windows Server 2012 standard
TSM Version : 7.1
Hello Experts,
I am having a serious issue with my tsm server. After a windows update , I had a blue screen. I have couldn't find the solution, So I have decided to upgrade my operating system from Windows 2008 R2 SP1 Entreprise to Windows 2012 standard.
Since then, The server works correctly but the TSM Server application doesn't start. Here is a sample of the error message

So I have tried to do an upgrade of version 7.1 to 7.1.3 using the GUI but the upgrade fail all the time.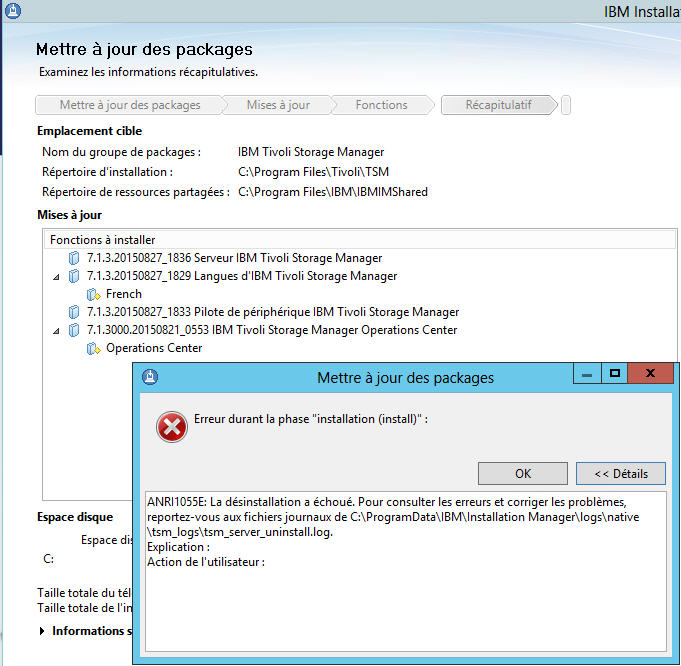 I also tried to uninstall and reinstall the version 7.1 but the uninstallation fail and the reinstallation seems to be successful but the services won't start.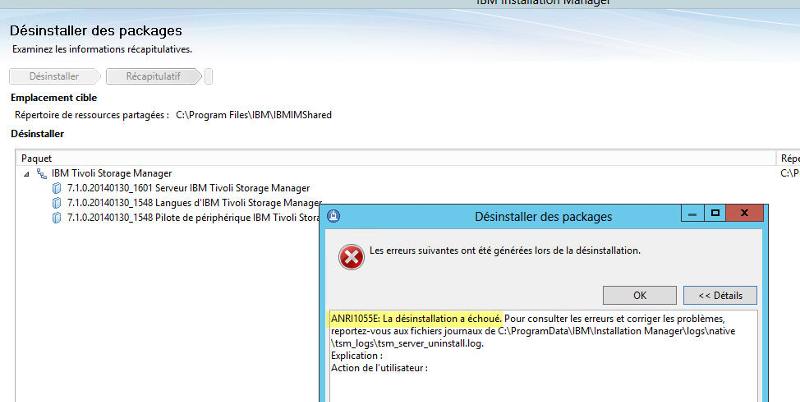 The service doesn't start
e:\NSIABKP>"C:\Program Files\Tivoli\TSM\server\dsmserv.exe" -k NSIABKP
ANR0000E Unable to open language AMENG for message formatting.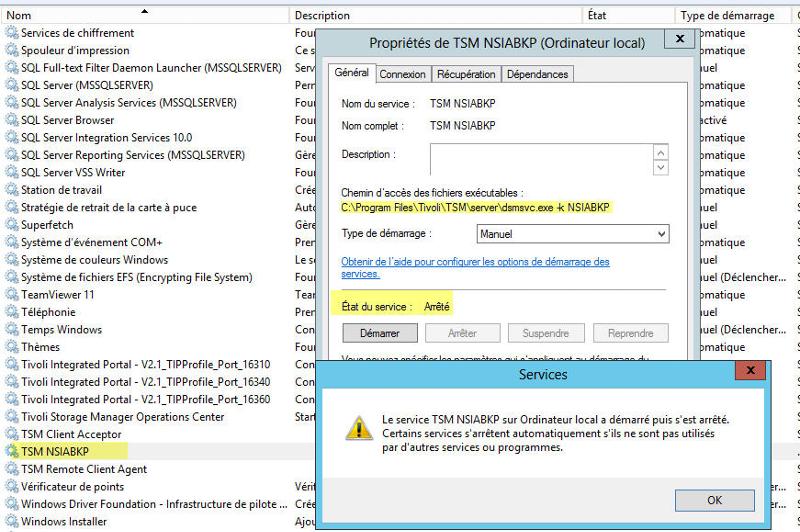 Please help me. I think if I can upgrade or reinstall correctly tsm server, it will work . Its an emergency I need help