Hi, I've had the same six important updates for a month now. It keeps failing, but I get no errors. I checked the updates installed, and these aren't there. I stopped the service, reinstalled windows update, rebooted, and the same thing is happening.
This is after an hour: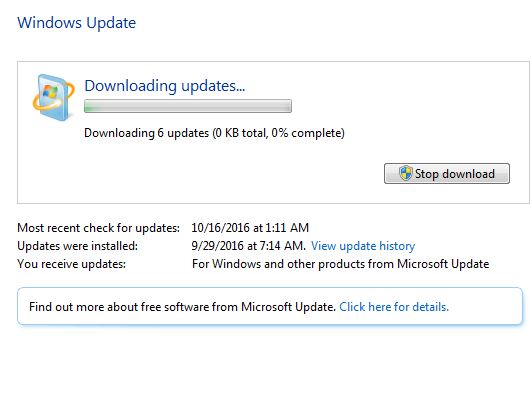 I'm not sure what to do about this one, any ideas? Thanks! I'm on windows 7 SP1. These are the updates.