Hello there Expert Exchange community,
---Wanted to have any assign task with dates that are from the "L" column on the second box that is located on the page called (SHEET 1)
---Please have all of the task shown in groups of color ( for example; if i have task for today shown on the (GENERAL SHEET)
1 yellow
2 red
1 blue
1 green
1 yellow
1 green
Have them appear All Green being on top of all color then all red, then all blue and last all yellow.
2 green
2 red
1 blue
2 yellow
Same theory with the Tomorrow and Future Days group.
Second box will be displaying all task that have the task in three separate rows.
****TODAY***** = Only task that are schedule for today.
****TOMORROW**** = Next day
****FUTURE DAYS**** = Days that does not includes today or tomorrow but task that are assign in two days from now and further on.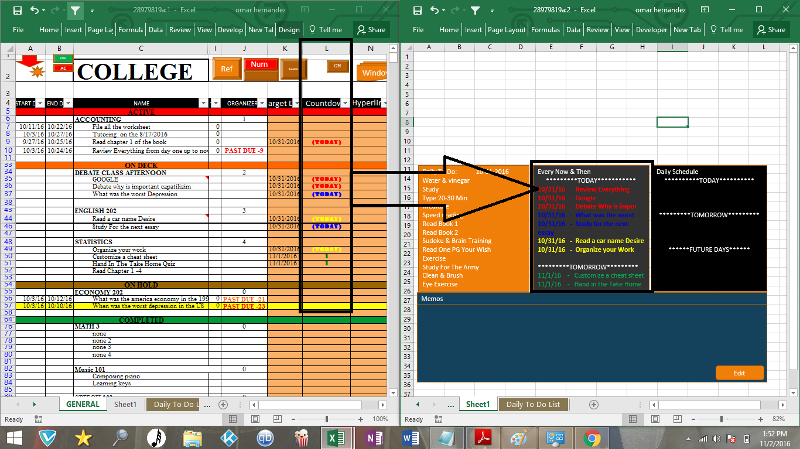 28974603b.xlsm