I need to set the syslog level to error level 4 but I'm not sure of the configuration notation:
Here is a short section of the config: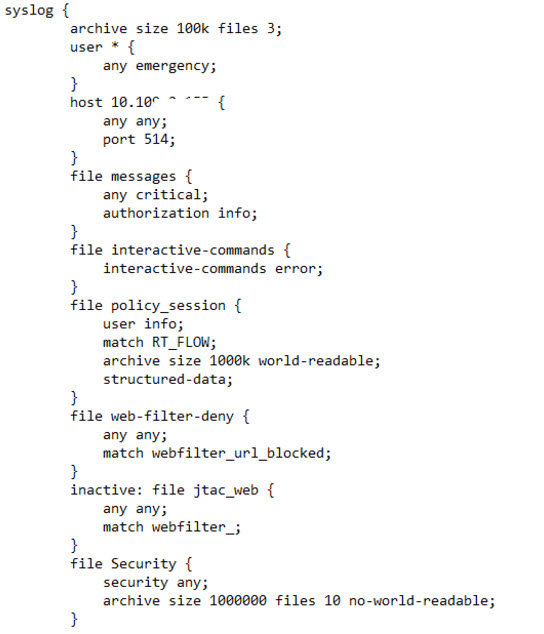 I believe the issue is "any any" but I can't find the alternative that's needed.
If you know, then great. If you don't know then please don't confuse me! :-) The system is in production so I don't want to experiment.