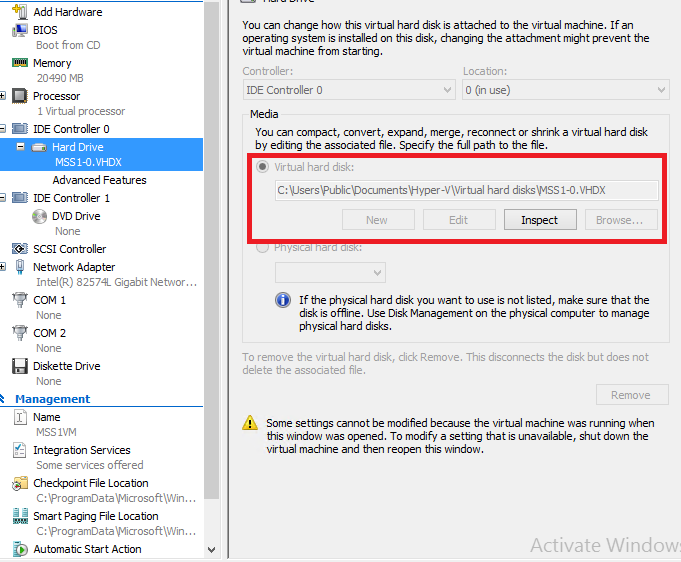 Hi,
I have SBS2011 physical server with three drive letters (C,E & F) and I ran Disk2VHD program to create VHDX disks and moved them over to a new HyperV server.
(1) C Drive (total 200GB, about 110GB Used) has SBS2011 OS
(2) E Drive (about 1.7TB, 830GB Used) has shared user files and folders.
(3) F Drive (about 300GB, a few GB used) has some misc files/folders.
When I ran Disk2VHD, it created two VHDX files. MSS1-0.VHDX (109GB), MSS1-1.VHDX (834GB)
I copied both files into C:\Users\Public\Documents\
Hyper-V\Vi
rtual hard disks and created a Virtual machine called MSS1VM. Instead of creating a new virtual hard disk, I selected "use an existing virtual hard disk and point it to MSS1-0.VHDX.
I started the MSS1VM and I logged in as domain admin and I see desktop icons just like they were on the pyhsical SBS2011 server. My question is that when/where do I get to attach MSS1-1.VHDX.file to the VM because this contains all the files and folders?
Thanks.