I am trying to use group policy to map local printers on another domain over a VPN (see screenshot).
Computers and domain controller are on Domain-A and printers are on Domain-B.
I have to add them as local printers because of a certain unique printing scenario they have.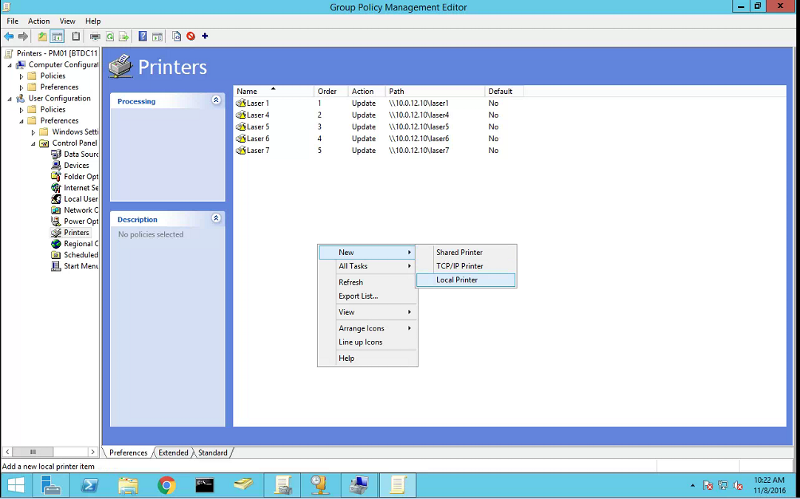 The GPO keeps failing because of failed failed credentials, which i understand.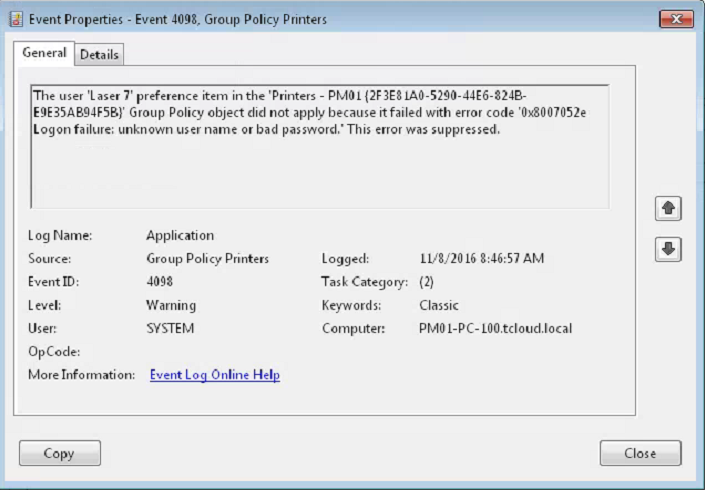 Can anyone think of a possible solution outside of manually adding them to each computer and entering the proper credentials? I have thought of a few possibilities:
- Have group policy object use alternate credentials. I dont know if this is even possible
- Change the security permissions on these printers to allow guest users. Again not sure if this is possible.
- Use a batch script rather than GPO and have it use alternate credentials. I tried working on this but couldnt figure out the right commands.
- Add domain-B credentials into credentials manager and then maybe group policy will work. Tried this option but might have put something in wrong because it didnt work.