Hi,
We need to use an older version of java (jre 1.8.0_45) to run a manual which requires to launch Internet Explorer (IE 11 ). The operating system is Windows 7.
In java control panel under the security tab we added our z: which maps to the appropriate place on our server. We have file://z:\ The z: is shown in computer as you would expect it to.
When we try to run z:\index.html we get the following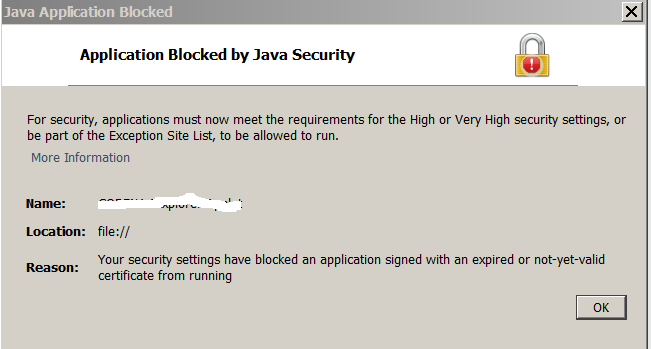 In IE we have tried both "automatically detect intranet network" and also individually clicking the 3 boxes underneath it.
We have also tried launching the manual (putting appropriate java security exception) using unc path.
According to what I have googled if the site is in the intranet zone it should not be affected by above error?
Have also tried different user profiles but still no joy.
Have uninstalled and reinstalled Java several times using slightly different versions etc.
Does anyone know of away around this? It's like it's ignoring the security exception in java control panel.
Other info: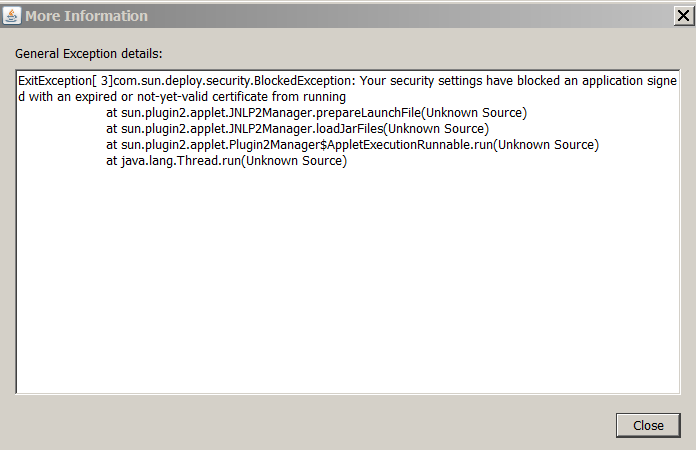 Have also tried on another pc with identical versions of software and it seems to work ok.
javablock.PNG