hi EE folks
for some reasons i am looking for a device that can allow me to remotely access my land line at home across the internet, including making outgoing calls and ideally receiving incoming calls as well.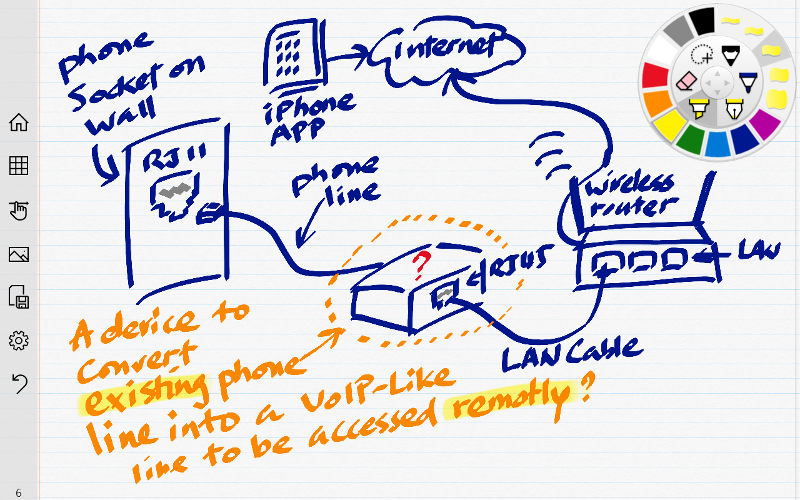 as shown above, i guess i need a device in the middle of my phone socket on the wall and my internet facing router, then i can use an application (prefer on iOS and Windows) to remotely access my home phone.
can i do that? if so, what kind of device do i need?
thanks for any comments and suggestions.
regards,
bbao