When I try to send a message using the Skype App for Windows 10, it's being RE-E-E-E-ALLY super slow at sending them.
Here is a screenshot: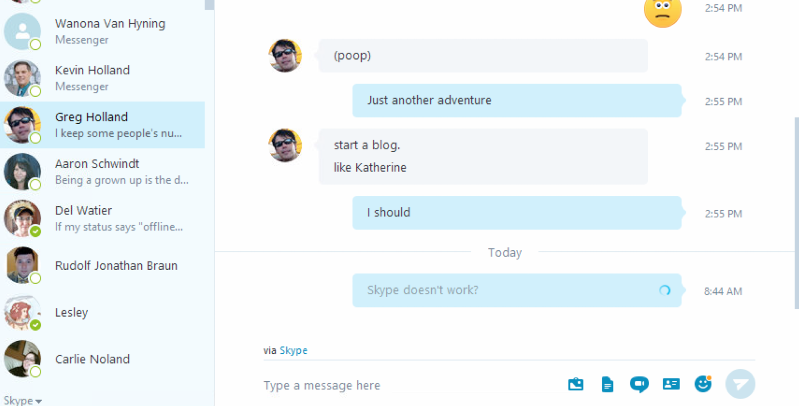 It just sits there with the blue circle (to the right of the message) going round and round and round. For like, 5 or 10 minutes. Sometimes it never does send.
so.... I tried with the new Web version of Skype. That works even worse. I can't even see my contacts when I log in there. Here is a screenshot of that: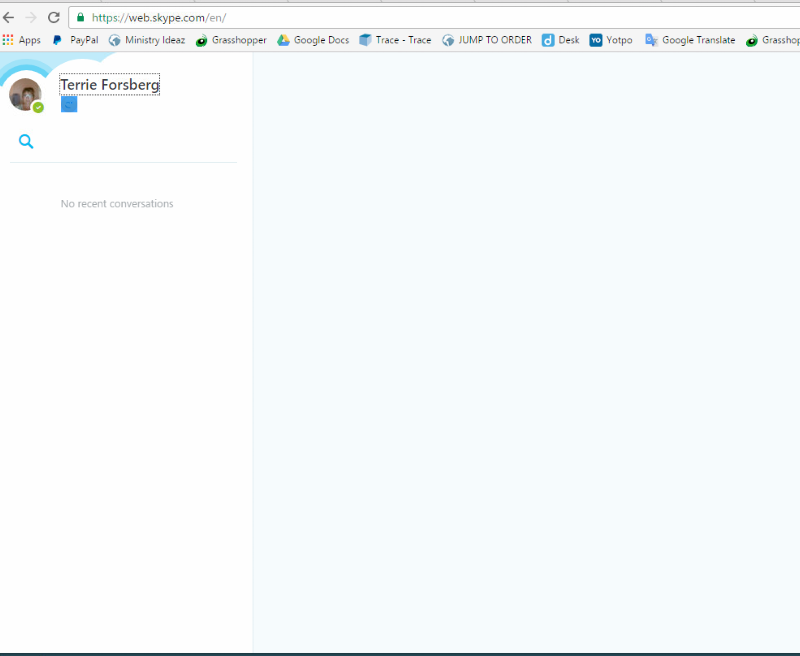 Please help. I already tried reinstalling the app, to no avail.
Greg
P.S. I already tried to log in with this Skype account on a different computer - a computer which I know works fine with Skype. Funny thing is... it's super slow on this other computer too.
However, it seems to indeed work on the persons phone.
Very odd.