The attached/embedded .GIF shows HOME tab page of Visio 2013. On LHS there is a Custom button added via Ribbon XML. It is compared with a built-in Button supertip (RHS).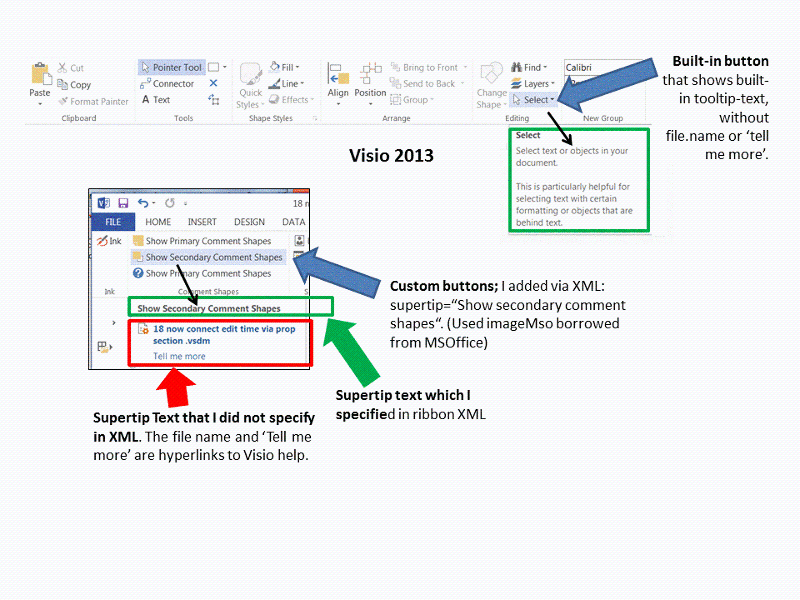 The supertip text for the Custom Button has extra text I dont require (contains file name and 'Tell me more'). Both these texts hyperlink to Visio help, which I dont require.
Can I disable this extra text? Is it a quirk of Visio 2013? Does this extra text also occur in Visio 2016 (which I'm thinking of acquiring)?
Thanks
Kelvin
(PS If Scott Helmers reads this, I AM working on my projected piece re Visio Comments as discussed this July. It should see the light of day v soon..apologies..