We have three Cisco 5508 wireless controllers managing 75 lightweight access points and 4 WLANS. We have a guest wlan that has Webpolicy and passthrough used on layer 3 as shown: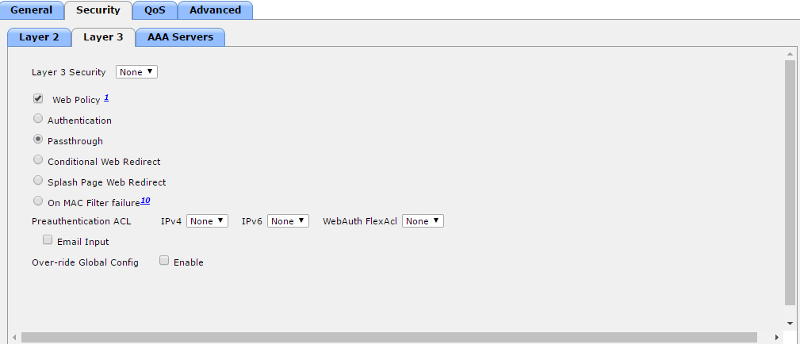 Also, if I go to the advanced tab, timeout is not enabled as shown: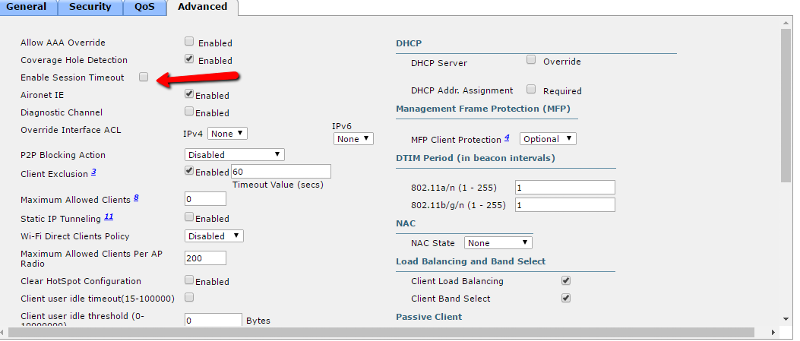 Users have been telling me that the guest session asks them to accept the web based agreement less than an hour later and it doesn't seem to matter where they are on campus. We have more than adequate coverage in the building with no known deadspots. In fact, some users that have informed IT of this are people who stay pretty static.
Is there another place to specify where the guest wireless times out and requires another acceptance of the web based use agreement?